Museum Of History And Industry – MOHAI is dedicated to enriching lives by preserving, sharing and teaching the diverse history of Seattle, the Puget Sound region and the nation.
Seafood Watch – The Monterey Bay Aquarium's Seafood Watch program helps consumers and businesses choose seafood that's fished or farmed in ways that protect sea life and habitats, now and for future generations.
Pacific Northwest Maritime Heritage Council – For more than 25 years, the Pacific Northwest Maritime Heritage Council has worked cooperatively to protect and promote the stories of the boats, ships, explorers, tribes and others who have made the Northwest the place that it is today. The Council is made up of those museums, historic vessels, historic societies, lighthouses, historians and historic sites that together tell the complete story of where we come from.
The Center for Wooden Boats – Come to CWB for hands-on maritime experiences using our fleet of historic wooden boats. We also offer many classes in sailing and other skills for adults and youth as well as one-on-one sailing lessons. Many events happen at The Center for Wooden Boats and you are invited to explore our docks every day of the year.
Northwest Seaport – dedicated to preserving and interpreting Puget Sound and the Northwest Coast's maritime heritage by developing maritime-based educational programs for a broad community
Virginia V Foundation – The Steamer Virginia V Foundation is committed to serving community groups and the general public throughout the State of Washington in fulfillment of its status as a National Historic Landmark located in Seattle's South Lake Union Neighborhood and the educational facet of its mission.
Making the Cut – The celebration of the Lake Washington Ship Canal and Hiram M. Chittenden Locks centennial, 1917-2017.
 Council of American Master Mariners, PNW Chapter – The Council of American Master Mariners is dedicated to supporting and strengthening the United States Merchant Marine and the position of the Master by fostering the exchange of maritime information and sharing our experience. We are committed to the promotion of nautical education, the improvement of training standards, and the support of the publication of professional literature. The Council monitors, comments, and takes positions on local, state, federal and international legislation and regulation that affect the Master.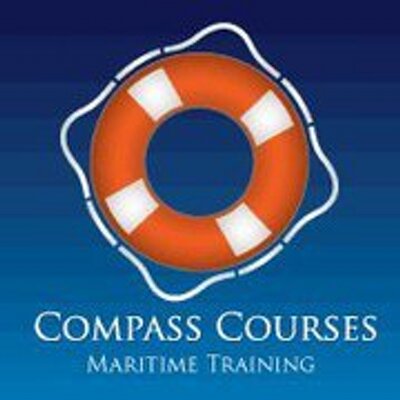 Compass Courses –  Compass Courses Maritime Training provides the most needed training for mariners on a frequent and consistent schedule. Our facilities include multiple classrooms, our own full-size lifeboat and gravity davit and a TRANSAS simulator system for ECDIS, ARPA, and Radar Training.